Expert in United Kingdom visa services since 2003, VisaHQ is a private visa agency, not affiliated with the government of United Kingdom. VisaHQ provides expediting services for visa to United Kingdom and charges a service fee. See how we compare in the 90 seconds
Choose a visa type
Tourist visa

not required

Business visa

not required
A visa is not required for this destination.
Unfortunately, at this time VisaHQ does not provide service for
A visa is not required for this destination.
A visa is not required for this destination.
Sounds good!
What else do I need to know while planning a trip to United Kingdom?
First, check the current validity of your passport.


Second, make sure your passport has blank Visa pages.


Confirm if transit visa is required for any connections.

Check with your airline in case you have connecting flights overseas as part of your journey to United Kingdom. It may be the case that countries you pass through en route to your destination may require a separate transit visa. Please refer to visa requirements of the specific country
Additional information
Your documents
are safe with VisaHQ
All passports are
covered for up to
500
We take our job seriously. All passports that are submitted to VisaHQ for processing are covered for up to $500 against any loss or damage. If you choose FedEx when applying online, we will even cover your passport in transit to us and from us to you.
Your peace of mind is our greatest reward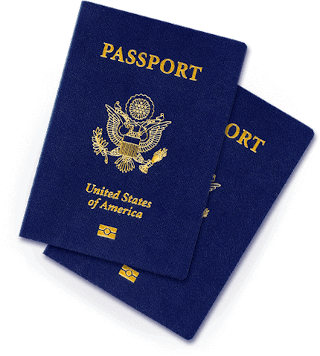 Find us near you
To apply for United Kingdom visa in
Frequently Asked Questions about United Kingdom visa
United Kingdom Embassy list in United States of America
United Kingdom Customs
For further assistance please contact the British Customs authorities directly. They will provide the latest information about customs regulations and export-import procedures.

British Customs contact information

For additional information about travel restrictions, security warnings, political updates, and basic travel guidelines, please contact the nearest British Embassy.